The "daily" Florida Death Numbers were inflated when they were being reported in August often covering a range of 90 previous days sometimes more. But being reported as if they happened on one day. Remember when they were WELL OVER 200 every single day in August? In actuality Florida had 200 deaths 6 times, 4 of them in July when they peaked (peak was 7/23).
Florida specifically has seen nothings but a steep drop in deaths and hospitalizations since 7/23. You can use the real data or the misleading data either way sharp decline. Not sure what you are shooting for here?
Disprove the plateau?
reach a state of little or no change after a time of activity or progress.
You see little or no change?
Good luck supporting we are currently Plateauing, lmao! But hey you have "cases" and healthy college students with covid & Little Timmy going off to school and a reported case in his county. Keep the fear going! Keep wetting your Diaper!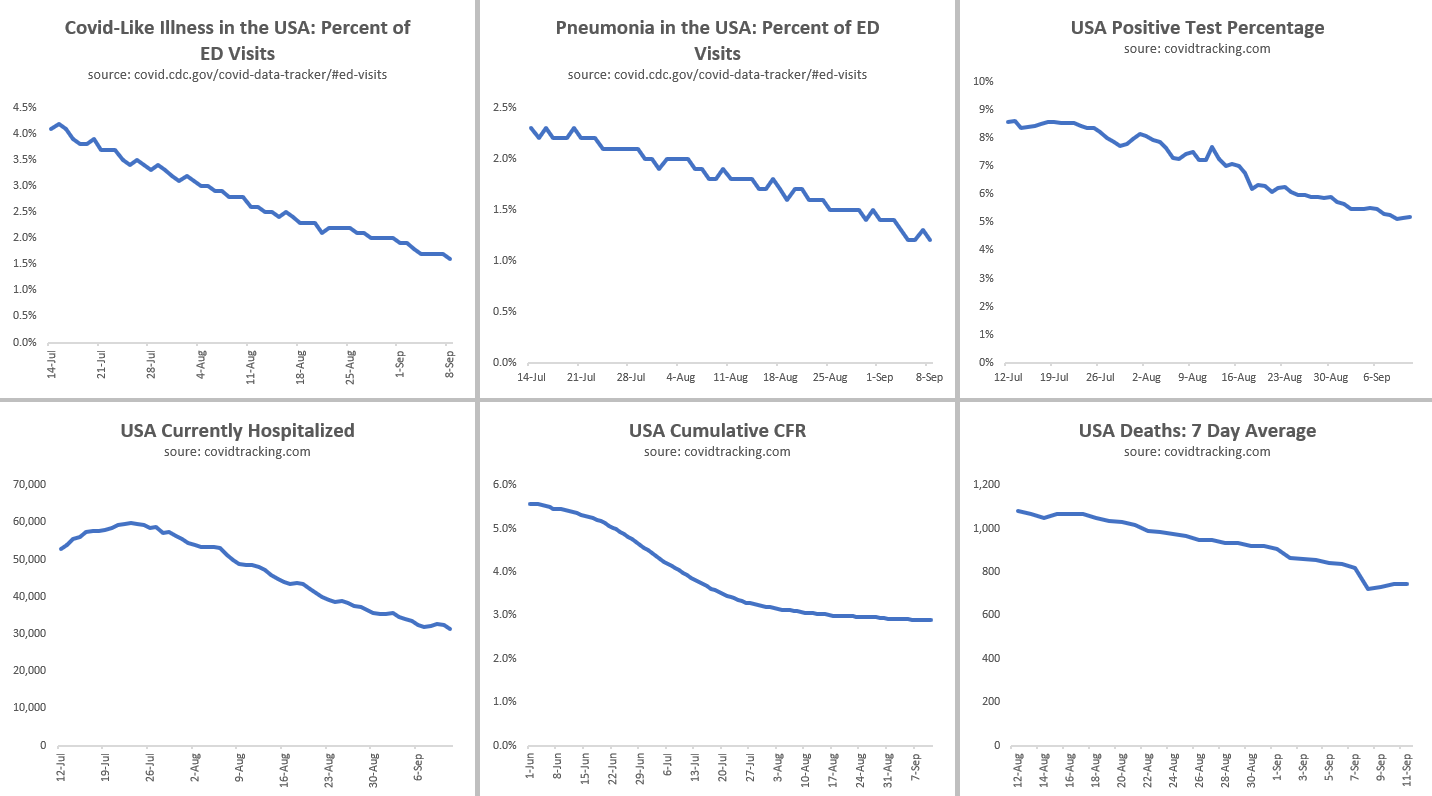 I am sure your follow up post will be excellent. Maybe even have a fun little picture.