MN was going to be at 30,000 deaths in August! lmao, lmfao.
https://twitter.com/covid_clarity/st...24804099489793
The Minnesota covid model
#MNmodel
forecasts 29,000 deaths. What's causing these high estimates? Click HERE… for a DEEP DIVE THREAD that explains it.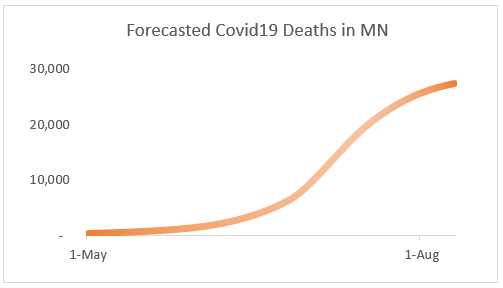 More LMFAO
7/ It doesn't take into account the possibility that some groups may be more vulnerable to infection. The #MNmodel treats a 14 year-old healthy teenager & a 90 year-old in a nursing home as equally susceptible to becoming infected.
This is on par with Neil Ferguson level, awful modeling.