Re: Wisconsin Hockey G2O - Making UW Hockey Great Again
PWR Projections
are out.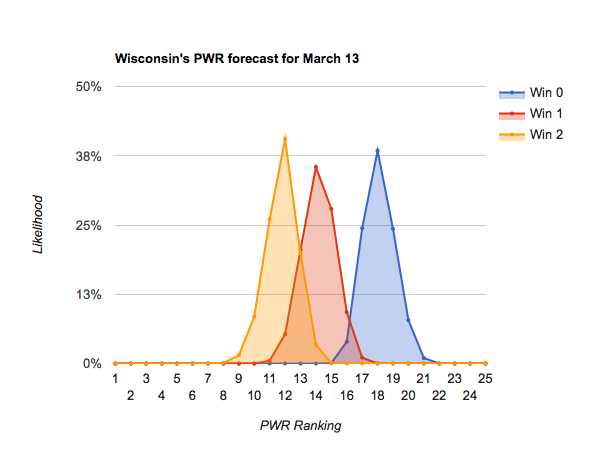 Looks like the possibilities are:
Sweep - Likely 12, Possible Range of 9 - 14
Split - Likely 14, Possible Range of 11-17
Swept - Likely 18, Possible Range of 15-21
The guys have been playing pretty well, with the exception of getting stomped on the road, by the first batch of 4-year B1G Sr Nittany Lions, on their Sr Night. I think they can get the home sweep.
Looking at Ohio State's numbers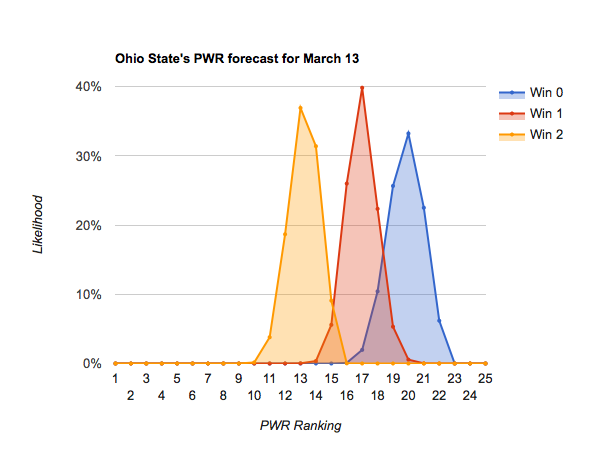 Sweep - Likely 13, Possible Range of 11 - 15
Split - Likely 17, Possible Range of 14-20
Swept - Likely 20, Possible Range of 17-22